Investing in Haiti
Posted on:

12 April 2009

By:

Bryan Schaaf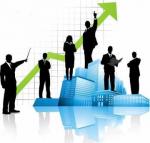 Most would agree increasing trade is important for Haiti's long term development.  Where people disagree concerns what kind, how much, and where.  Haiti has never been an easy place to invest, but it has enormous potential due to its large multinational Diaspora, proximity to the United States, vast labor pool, and now the passage of Hope II.  Given these advantages, is Haiti open for business?  
There are a number of American companies operating in Haiti. These includes American Airlines, Spirit Airlines, Newmont Mining, Trilogy Inc, Continental Grain, Chevron, Comme Il Fault Tobacco (owned by Luckett Inc.), Citibbank, and the Sol Group.   New York based Hidalgo Mines recently announced that they will partner with a Haitian law firm to register and begin mining operations in Haiti.
There are several non American companies involved in Haiti.  This includes Eurasian Minerals, (Canada) Royal Caribbean (UK), ELF Acquitane (France), and Scotia Bank (Canada).  The largest company in Haitian history is the Irish firm Digicel.  Thanks to Digicel, more Haitians than ever before have access to reasonably priced cellular communication.  Further, Digicel supports numerous philanthropies in Haiti.  To date, there has not been a tradition of the Haitian private sector supporting charities in Haiti.  Hopefully, other companies will look to Digicel as a model.
To be sure, Haiti is not an easy place to invest.  The global economic downturn, food insecurity and subsequent riots have taken a toll.  Remittances, a traditionally reliable source of income for Haitian families with loved ones in the Diaspora are on the decline.  The last hurricane season was disastrous.  Few businesses are willing to invest in a place like Gonaives, knowing that the city is potentially one storm away from being decimated.
Of 180+ countries surveyed by the World Bank, Haiti ranked 176th in ease of starting a business.  There are 13 steps involved in starting a business in Haiti.  Running through these steps could take between six weeks and two years depending on who you know and how much money you have.
Given the complexities involved in starting a business in Haiti, I was interested in knowing who is there to help potential investors.  There is a Haitian American Chamber of Commerce  and an American Chamber of Commerce for Haiti.  Most members of the Diaspora I have spoken with did not even realize there was an American Chamber of Commerce for Haiti.
USAID is partnering with SOGEBANK to engage the Diaspora.  Another initiative designed to attract investment was the establishment in July 2007 of the Investment Facilitation Center (CFI), a one-stop investment facilitation center to promote investment opportunities.  The CFI was established to simplify the procedures related to trade and investment, to provide economic and commercial information to local and foreign investors, and to promote investment in priority sectors.
Agriculture should be considered a priority sector for investment.  While trade will be beneficial to Haiti, we must think more broadly than Port au Prince as urbanization does not neccesarily mean developent.  Modernizing the agricultural sector is the only way to have a nation wide impact.  First and most importantly, Haiti must be able to feed itself.
We all know the Haitian government lacks capacity.  In 1996, legislation was passed allowing for the privatization of public enterprises.  There is not much evidence to say whether privatization has been successful or not in Haiti.  Only two state owned enterprises have ever been privatized.  In 1998, Seaboard and Continental Grain purchased a majority stake in the state owned flower mill.   In 1999, a multi-national consortium purchased a majority stake in the national cement factory.   The government has from time to time expressed interested in privatizing Teleco, the airport, and several seaports.  There is some private sector investment in electricity to compensate for the shortcomings of Electricite d'Haiti (EDH).
Transparency International's Corruption Perception Index for 2008 ranked Haiti the fourth most corrupt country in the world.  In 2004, the government established the Specialized Unit to Combat Corruption (ULCC) in the Ministry of Economy and Finance. Apparently, the ULCC is drafting a national strategy to combat corruption and is also preparing a code of ethics for the civil service.  The anti-corruption bill will be sent to Parliament once finished. 
To be fair, President Preval realizes corruption is a major problem and has taken steps to combat it.   For example, he has tried to clean up the customs system, which is rife with corruption.  Just to give a sense of how corrupt, I was once involved with an non profit organization that had food shipped in to support its feeding program.  The customs officials demanded a bribe which the organization could not pay.  Much of the food, which was intended for vulnerable children, rotted.
In May 2008, U.S. Congress passed HOPE II, which extends the trade preference of HOPE I for ten years starting October 2008. This U.S. trade preference legislation should boost Haitian private textile investment and investment in the Haitian textile industry sector.  Some estimate that HOPE  has generated approximately 5,000 jobs.
According to Paul Collier, the security provided by peacekeeping and the market access provided by HOPE are a window of opportunity - potentially Haiti could (again) break into the US garments market.  Collier notes that in Bangladesh, a country that struggles with governance and corruption much like Haiti does, the sector provides more than two million jobs.  In Haiti, 100,000 jobs would be transformative.  
For this to happen Collier is quick to note that the governance of ports and customs needs improving, and the export zones need exemptions from legislation that prevents the private generation of electricity and multi-shift working.   As he puts it, these changes would have political costs, but if they create jobs, the government will make them. 
Infrastructure is very important.  Collier believes that garment production has been more successful in Ounaminthe than Port au Prince because of reliable electricity provided via the Dominican Republic.  Infrastructure will no doubt be a major point of discussion at this week's donors conference hosted by the Inter American Development Bank.   
Strengthening the private sector will help Haiti's long term growth.  To make any gains in the private sector sustainable, there must also be investment in reversing environmental degradation and making agriculture viable for Haiti's population, most of whom live in rural areas.  We hope that Hope II will make a difference in encouraging foreign direct investment. 
We welcome your thoughts on how Haiti can best benefit from trade.  Thank you for reading.
Bryan