Overseas Development Institute: Learning From the Haiti Response
Posted on:

4 November 2010

By:

Bryan Schaaf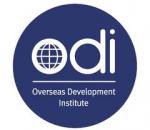 Without a doubt, post earthquake Haiti was a complex and difficult humanitarian situation.  However, the response could have been much better.  Below is a blog by Simon Levine which asks why we have not learned from past emergencies and why it is that we may not learn from this one as well.  Immediately after is a special issue of Humanitarian Exchange, published by the Overseas Development Institute (ODI), which explores the experiences of humanitarian actors involved in the earthquake response.  
Learning the lessons from the humanitarian response to Haiti shouldn't take long......
By Simon Levine, Research Fellow, Humanitarian Policy Group
We did a great job in Haiti. Well, not bad. We – the international development community – kept thousands of people from dying. That's a good thing to do, and it's something that we're pretty good at now. When was the last time that a lot of people died following (as opposed to during) a sudden disaster? Considering that Haiti was about as difficult an emergency as they get – a tsunami's worth of death and destruction in one city, with most of the response capacity of Government, UN and NGOs right in the middle of the disaster – that's a credit to people and organizations involved. The problem is, keeping people from dying is pretty much what we're good at, but we've made the mistake of wanting to do more than that. No, worse, we've convinced ourselves that we COULD and SHOULD do more than that. We imagine that we can keep people's lives and livelihoods going, that we can give the right aid to the right people at the right time, that we can be cost-effective and appropriate and timely in our responses, that we can be sensitive to their psycho-social needs, that we can respond to their engendered needs, all the while mainstreaming HIV and whatever else besides. The truth is more mundane, as the story of the Haiti response illustrated.
Though I haven't been involved in any operation in Haiti myself, I have been reading a draft of the Humanitarian Practice Network's Humanitarian Exchange Magazine (no. 48) on Haiti, and reading a review of the humanitarian response.  This set me thinking about what we have done – and what we thought we wanted to do – in response to the earthquake. Did we give people the help that they really needed, beyond life-saving aid?  Not really.  Months into the crisis, we 'needed to do better at' (meaning really 'we hadn't started') listening to Haitians. After four months, a review pointed out that aid agencies needed to remember that Port-au-Prince is an urban context.  By May, we'd given 3.5 million people food aid. In a city after an earthquake, where everyone normally buys food anyway, one might think that cash was what people needed after the first few days, but actually we'd only given 17,000 people cash-for-work.
Were we supporting local initiative? Not really. The same review said that we had been ignoring what people were doing themselves and we should have been supporting them.  We 'needed to be better at' working with the Government – and indeed, in the sectors where this had happened, achievements were noteworthy.  It's not hard to understand why we hadn't been listening to local people or their government: months into the relief operation, coordination meetings were still being held in English. OK, finding fluent Creole speakers in the humanitarian world is hard, but how hard could it be to find a French speaker or two?  It's hard to escape the conclusion that our rhetoric about how we want to work isn't really how we measure ourselves at all. Just look at how success is measured:  the food tonnage, or the cubic meters of water.  We don't say how many people we listened to and were sensitive to.  Our projects are valued by our outputs not by the impact on people's lives, and we sometimes make the mistake of valuing ourselves in this way too.  Fair enough, the job's hard enough keeping people alive.  So should we just stop pretending we could do more? Hopefully, most readers will feel passionately that we should be doing more and doing it well.  But what does this choice imply?
Thinking about the Haiti experience, there are perhaps two possible responses.  The obvious one, and the one we will doubtless hear many times, is that 'we need to learn the lessons from Haiti so that we can improve our response next time'.  The problem is, it's really not that easy to find any lessons at all from Haiti that we did not already know – and should have internalized by now in our practice.  The review points, for example, to a need to analyze context before designing responses, to build on what people are already doing for themselves, and to coordinate better – none of which are exactly new.  The most glaring lesson is actually not about any failure in the response after the earthquake, but at just how unprepared we all were beforehand for an earthquake on, er, a major earthquake fault.  But the lack of contingency planning and preparedness for very predictable crises is old news.  Haiti has taught us nothing new, it has only thrown these lessons into extreme relief (forgive the pun).  And the repetition of what we already knew came from both the positives, of which there were many – e.g. how the cluster coordination system kicked in quickly – and the negatives. The sad truth is that all of these 'lessons' are the same ones we have known about and been struggling with for years. The question that we need to be examining is not 'what do we need to get better at?' but 'why are we finding it so hard to get better?'
Lessons learned from the Haiti Earthquake Response
The special feature of this issue of Humanitarian Exchange focuses on the response to the January 2010 earthquake in Haiti. The earthquake killed more than 220,000 people and directly or indirectly affected almost one-third of the Haitian population. Although much of the early media coverage emphasised the tardiness and inefficiency of the humanitarian response, subsequent reviews have recognised the complex operating environment and the extensive challenges involved. That does not, however, mean that mistakes were not made. As Sir John Holmes reminds us  in his overview article, we must not only note our mistakes but 'act on the lessons we have learned with speed and determination, striving constantly to improve our response.' Many of the lessons focus on the need for the international community to engage more effectively with other key stakeholders. Articles in this issue illustrate the benefits of sustained dialogue and interaction between military actors and the need to enable poor individuals and communities to 'build back better'. A trio of articles examine the ways in which information is collected, analysed, managed, used and shared, and address issues around stakeholder engagement. Two look at the importance of using standardised methods, enabling positive collaboration between multiple actors and building local research capacity. Another focuses on how web portals, platforms and social networking media were used to facilitate communication and access to information. Other articles highlight innovative approaches to addressing water, sanitation and hygiene needs; lessons learned from the rapid deployment of a specially designed mobile field hospital; the work of the education cluster in Haiti; efforts by aid agencies to promote flexible, incremental approaches to secure land and housing tenure; and how close cooperation with local actors and UN and Canadian security forces facilitated rapid and efficient food distribution. The Practice and Policy section of this issue contains articles analyzing engagement between humanitarian protection actors and peacekeeping missions; the role of religion in disaster risk reduction; whether NGO engagement with the CAP process in Zimbabwe is worth the effort; continuing problems with the practical application of international codes and standards; lessons learned from a cash-for-work drainage clearance project in Niger; and guidelines highlighting the main issues facing NGOs when working with community volunteers and committees during humanitarian emergencies.
By John Holmes, Under-Secretary-General for Humanitarian Affairs and Emergency Relief Coordinator
Surveying Haiti's post-quake needs: a quantitative approach
By Athena Kolbe and Robert Muggah
The work of the Education Cluster in Haiti
By Charlotte Lattimer and Andrea Berther
By Theo Schilderman and Michal Lyons
The Haiti earthquake: breaking new ground in the humanitarian information landscape
By Dennis King, US Department of State, Humanitarian Information Unit
The United Nations Humanitarian Civil–Military Coordination (UN–CMCoord) response to the Haiti earthquake
By Alan Butterfield, Ronaldo Reario and Robert Dolan, Civil–Military Coordination Section, OCHA
Smart and just: involving children and young people in post disaster needs assessment
By Daniel Walden and Kelly Hawrylyshyn, Plan International UK
Emergency food assistance in Haiti: lessons learnt from a post-earthquake GTZ operation in Leogane
By Manfred Metz, independent consultant
Coordination and the tenure puzzle in Haiti
By Jane Cocking, Humanitarian Director and Andy Bastable, Senior Public Health Engineer, Oxfam
Water, sanitation and public health in post-earthquake Haiti: reflections on Oxfam's experience
By Jane Cocking, Humanitarian Director and Andy Bastable, Senior Public Health Engineer, Oxfam
Mobile field hospitals in the Haiti earthquake response: a Red Cross model
By Hossam Elsharkawi, Toerris Jaeger, Lene Christensen, Eleanor Rose, Karine Giroux and Brynjulf Ystgaard