Clinton Global Initiative Concludes, Good News For Haiti
Posted on:

25 September 2009

By:

Bryan Schaaf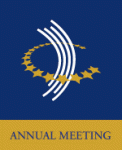 The Clinton Global Initiative has concluded and committments were made totalling 258 million.  This includes the three-year, $2 million pledge by actor Matt Damon's Water.org to get water and sanitation to 50,000 people, a $4.5 million pledge by USAID and Habitat for Humanity to repair 1,500 family homes cities wrecked by last year's hurricanes.  The Green Family Foundation pledged $280,000, as part of a five year $680,000 commitment, to help fight poverty on the Central Plateau through its Millennium Village Project.  Without a doubt, a great event for Haiti.
Since 2005, CGI Annual Meetings have brought together more than 100 current and former heads of state, 14 Nobel Peace Prize winners, hundreds of CEOs, major philanthropists and foundation heads, directors non-governmental organizations, and prominent members of the media. CGI members have made more than 1,400 commitments valued at $46 billion....which has benefitted both Haiti and the world.
Last year the initiative secured $170 million in pledges for 31 projects in Haiti.  2009 marks a significant increase. Partners in Health in particular built a number of new partnerships at the event as follows:
--Construction will soon start on a new public hospital in the town of Mirebalais, thanks to a partnership between the Pierre and Pam Omidyar Fund, Haiti's Ministry of Health, and PIH.
--The telecommunications company Digicel partnered with PIH to provide 8,573 children with a quality primary school education. The partnership also supplied 9,793 students with a daily hot lunch. For many children, this was the only regular substantial meal they ate each day.
--The Boucan Carre health center now has electricity, thanks to a newly installed solar-power system, provided by a partnership with Good Energies and the Solar Electric Light Fund (SELF).
--The community of Boucan Carre will also soon be able to safely cross a swift river separating their town from the rest of the Central Plateau and cutting off the town's access to hospitals, markets, and schools. Digicel, Haiti's Ministry of Public Works, the UN, and the Boucan Carre community all partnered with PIH on this project.
--To help communities devastated by the 2008 hurricanes, Proctor & Gamble donated 500,000 PUR water treatment sachets to families left without access to safe, clean water sources. The Clinton HIV/AIDS Initiative (CHAI) helped feed families displaced by the flooding with 7,000 kg of high energy biscuits, and 3,000 kg of Ready-to-Use Therapeutic Food (RUTF).
--33,333 people in poor rural communities who are at risk of tungiasis (sand fleas) infecting their feet will soon receive a new pair of shoes, thanks to TOMS shoes. TOMS is also providing PIH's army of community health workers with 12,800 pairs of rain boots to help make their daily treks to visit HIV and TB patients a little easier during the rainy season. 19,200 more pairs of boots are also on their way to PIH's projects in Rwanda, Malawi, and Lesotho.
A number of other promising commitments/projects were announced for Haiti and other developing countries at the conference.   These include: 
The Jean Cadet Restavek Foundation and its partners will develop a community prevention program to model, train, and equip community members to protect restavek - children who are forced into domestic service - in Petite Place Cazeau, Haiti. From there, the Restavek Foundation will advance into other rural and urban communities in Haiti with the hope of one day eradicating the system of enslaving Haiti's most vulnerable children.
Free the Slaves committed to freeing at least 700 people from seven Indian villages from slavery, enabling them to build new lives of sustainable freedom. Freed villages are linked together to become a strong force for the eradication of slavery and trafficking in neighboring communities, producing a wide range of social and economic benefits. See below for a complete list of commitments announced today.
Usher's New Look (UNL) commits to establish Powered by Service, a global initiative to engage hundreds of thousands of young people in service opportunities around the world. Through toolkits, mini-grants, and strategic partnerships, UNL will support young people as they use their unique artistic and entrepreneurial talents to create change in their communities.
EarthEcho International, with its partners, commits to engage 8,000 students across the country in curriculum-driven environmental service projects to restore and protect Earth's water systems. Students will be supported by an online knowledge center and their collective impacts will be measured using revolutionary technologies.
Teck Resources Limited, the International Zinc Association, the Micronutrient Initiative, and UNICEF will launch the Zinc and Nutrition Initiative, which aims to improve global health by ensuring that a key micronutrient, zinc, is universally available. This initiative, benefiting more than 6.3 million people, will distribute dietary supplementations and zinc-fortified fertilizers to improve crop output, nutritional quality, and food security.
Cisco, Intel, Microsoft, Kenya's Ministry of Education, and USAID commit to deploy education technology and capacity building in 60 schools across Kenya.  This project will also establish a new School Technology Innovation Center at the Kenya Institute of Education, where curriculum developers, teachers, and students will be able to learn using educational technology.
PlanetRead and Indian Institute of Management Ahmedabad commit to transitioning 150 million people in India from a state of weak reading skills to functional and fluent reading ability. They will do this through scaling up their proven and cost-effective innovation of Same Language Subtitling (SLS) on 50 weekly TV programs in India.
The United Nations High Commissioner for Refugees (UNHCR) commits to roll out the Community Technology Access (CTA) program in 19 new locations in nine countries, directly benefiting an estimated 20,000 refugees and their families. The CTAs will offer a range of services including vocational training, computer skills training, educational materials, language skills, as well as revenue-generating ancillary services.
The Institute for Sustainable Communities and its partners commit to help Chinese industries transition to a low-carbon economy by building a professional field of environment, health and safety (EHS) management that will boost EHS compliance and reduce greenhouse gas emissions. This will be accomplished by advising authorities on developing a new EHS certification protocol, and establishing EHS training academies.
The Robert Wood Johnson Foundation and Playworks will roll out the "Return on Recess" program to 27 new cities over three years. The program uses structured recess time to improve a school's overall performance. It is expected that Playworks will deliver a "Return on Recess" to participant schools of over 100,000 hours of reclaimed teaching time each year.
AREVA will launch the construction of the AREVA Thorium Extraction Facility. Through the treatment of scrap materials from its own processing, AREVA will have the capacity to produce large amounts of medical grade Lead 212 suitable for cancer treatment through Alpha-Radio-immuno-therapy. This treatment targets cancers including aggressive forms that kill at least one million people in the world each year.
South Energyx commits to combating the devastating effects of climate change by reclaiming nine square kilometers of land for a new city, Eko Atlantic.  Eko Atlantic will be an environmentally conscious city, built with nature, to restore an original coastline and protect Victoria Island, Nigeria from the severe risk of ocean surge and flooding.
Whole Child will work with orphanages and child care settings in Nicaragua and El Salvador to improve the quality of care for 18,000 children, while also advocating for national childcare policy. Whole Child's sustainable model includes a threefold approach: culturally-sensitive caregiver education and training, organizational change, and structural modification.
Kids in Need of Defense (KIND) and its partners commit to train 500 lawyers to provide pro bono representation to at least 2,100 unaccompanied immigrant and refugee children by the end of 2011. KIND will also launch a pilot project in Guatemala to ensure the safe and sustainable reintegration of unaccompanied children who are deported from the United States.
Watershed Organization Trust commits to take its community-based model of watershed rehabilitation to two African countries, providing local residents with culturally relevant training in climate change adaptation strategies. This model will allow communities to regenerate the natural resource base of individual local watersheds, and promote water saving agriculture practices and livestock development.
SOUL Foundation commits to rehabilitate approximately 42 miles of the polluted Jukskei River in South Africa.  Its sustainable model revolutionizes the concept of waterway management, putting it in the hands of small entrepreneurs who will transform their community's natural resource into clean water. Subsequently, SOUL will train entrepreneurs on how to maintain the river and create jobs through community enterprises.
The Carbon Disclosure Project and its partners will build a comprehensive, global corporate emissions database that will collect standardized information from all sectors. This system will bridge the gap between multi-national corporations and governments, providing an accurate measurement of the global corporate carbon footprint to various stakeholders, and enabling companies to take actionable steps to reduce future emissions.
ESRI and NAVTEQ, in partnership with the City of San Francisco, commit to implement a truly innovative pilot program to reduce greenhouse gas emissions from specific municipal vehicle fleets, and mobile work force vehicles in the city and county of San Francisco. By using fleet route optimization software, city workers will locate routes that minimize fuel consumption.
Majora Carter Group commits to create an urban agricultural cooperative in inner-city Detroit to sell locally-grown produce and develop an investment strategy to take the pilot to scale. The cooperative will encourage investment in sustainable approaches by local developers, community members, and the city of Detroit, while also empowering and including traditionally disenfranchised citizens.
The FIA Foundation will support, over the next decade, the International Road Assessment Program (iRAP) which partners with governments and NGOs in developing countries to promote "vaccines for roads." A commitment of $10 million from FIA will ensure that iRAP can expand its services, make technical recommendations to governments, and provide cost/benefit analyses for fixing road infrastructure design flaws.
Deutsche Bank and the Community Preservation Corporation will raise capital to retrofit residential properties in New York City. In this pilot phase, the program will retrofit approximately 2,000 low- and moderate-income housing units. This commitment will help lower energy and water use for property owners; while reducing carbon emissions, providing higher-quality affordable housing, and creating jobs in New York's green economy.
The Somaly Mam Foundation will support business enterprises that provide a means of livelihood for the sexually trafficked and that aid in reintegrating survivors into their home societies. The Foundation will identify promising business partnerships that pair survivors of trafficking with non-trafficked individuals, assist in developing business plans, and provide microfinancing for viable and sustainable initiatives.
Free the Slaves commits to freeing at least 700 people from seven Indian villages from slavery, enabling them to build new lives of sustainable freedom. Freed villages are linked together to become a strong force for the eradication of slavery and trafficking in neighboring communities, producing a wide range of social and economic benefits.
Verité and ASSET commit to identify good practices to prevent and address slavery in supply chains, to pilot these good practices with three companies, and to promote public learning from these pilots. This commitment will benefit vulnerable workers including those in slavery, those in forced labor, and victims of trafficking and their communities.
Apne Aap Women Worldwide will expand its self-help model over the next five years to prevent and protect 3,000 women and girls from sex trafficking in India. This model organizes women and girls in small community-based economic and social cooperatives to access legal protection, livelihood options, and educational learning.
The Body Shop and ECPAT International have committed to announce "Progress Cards" to evaluate state actions and policies regarding sex trafficking.  These Progress Cards will analyze how at least 40 individual states are meeting their obligations to stop sex trafficking of children and young people using globally-agreed goals and indicators.
The Jean Cadet Restavek Foundation and its partners will develop a community prevention program to model, train, and equip community members to protect restavek - children who are forced into domestic service - in Petite Place Cazeau, Haiti. From there, the Restavek Foundation will advance into other rural and urban communities in Haiti with the hope of one day eradicating the system of enslaving Haiti's most vulnerable children.
The United Nations Office on Drugs and Crime will launch a training program to prevent trafficking in girls and rehabilitate those already trafficked. Initially, the project will focus on communities in Uganda and Delhi, India, where participants will be trained in tailoring and design and will be given assistance to set up their own micro-businesses.
Polaris Project will develop a holistic campaign to reduce profitability and incidence of human trafficking for victims of sexual exploitation in the U.S. and Japan, and create a strategic model for implementation that can be used worldwide.
Fonkoze and its partners commit to introduce a new, holistic program to identify some of the key factors that prevent poor households in Haiti's Central Plateau from escaping poverty, and offer tailored financial solutions to empower them. It will also provide other necessary services such as health care, nutrition education, and agricultural training, as well as access to education.
Appropriate Infrastructure Development Group commits to create 25 infrastructure development enterprises for underserved communities in Latin America over the next five years. These enterprises will bring water, sanitation, energy, and other services to a combined population of over 200,000 people. Furthermore they will generate economic activity while providing basic services to struggling communities.
The Soul of Haiti Foundation commits to empower selected Haitian communities to create their own success through relationships with Ireland's leading and most successful entrepreneurs. Soul of Haiti will commit dedicated resources to execute several prioritized projects over the next two years through entrepreneurial drive and professional business skills to enrich the lives of underserved and at-risk Haitians.
Habitat for Humanity International commits to empower Haitians to mitigate the impact of climate change and increased hurricanes by providing or repairing shelter for 1,500 families in extreme poverty.  This will improve employment opportunities for 600 people or small enterprises in the low-income housing construction sector, introducing low-cost construction materials, and training 1,000 families in disaster prevention and mitigation.
The Green Family Foundation and its partners will raise the cultural capacity and morale in Haiti through the creative use of key cultural documentation in the community, schools, and media. This will be accomplished through the repatriation of recordings made by Alan Lomax that are a testament to the power of Haitians to create and hold fast against many odds.
Andrew Weiss, International Action, and their partners commit to provide clean, safe water to 360,000 Haitians over the next year, by making and installing water tanks and chlorinators in Port-au-Prince neighborhoods. As the program progresses in future years, typhoid, hepatitis, cholera, and chronic diarrhea will no longer be a constant threat to children in these areas.
SunNight Solar Enterprises commits to provide 500,000 portable, solar powered lights to bring the economic and quality of life benefits of light to at least 2.5 million Haitians on an immediate and sustainable basis. Hundreds of NGOs and other charitable and humanitarian organizations will be mobilized to become distribution partners in this project.
The Micronutrient Initiative (MI) commits to improve the nutritional status of women and children in Haiti by funding a coordinator position to join the Government of Haiti's Food and Nutrition Directorate, provide in-kind donations, and lend MI staff time. This innovative funding arrangement will assist local government to effectively implement practical solutions to combat life-threatening and debilitating micronutrient deficiencies.
James Lee Witt Associates commits to provide disaster relief training in several communities in Haiti through Community Emergency Response Team training for women. Through this commitment, James Lee Witt Associates will improve the overall ability of these communities to survive and manage the consequences of natural disasters.
Her Excellency Queen Rania of Jordan will launch the 1GOAL: Education for All Campaign bringing together humanitarian, government, private sector, and NGO leaders in conjunction with the FIFA 2010 World Cup in South Africa. The campaign aims to sign up 30 million supporters, creating the political will to ensure 75 million children not in school have access to basic education.
The Ubuntu Education Fund commits to launch a one-on-one holistic mentoring program targeting 200 Ubuntu scholars in South Africa. Its comprehensive model supports these at-risk students at school and at home, to empower them to reach their full potential and to ensure their college readiness and success.
CEDAC commits to help eight municipalities in Brazil bolster the public education system to ensure that 26,000 students acquire basic literacy and numeracy skills. To accomplish these goals, CEDAC will train educators, develop cutting-edge classroom curriculum, and advocate for better learning conditions.
Amenons Nos Filles a l'Ecole - Bringing Our Girls to School (ANFE) will ensure that 200 girls enroll and graduate from primary and secondary school in Nouakchott, Mauritania, where many girls drop out after one or two years. To sustain the students' success it will provide business and microfinance skills to their mothers, thus empowering whole families.
FORGE will launch its People-Powered Development program in the Democratic Republic of Congo (DRC) to provide libraries, IT labs, and training opportunities to former refugees returning to the DRC. Through this scalable, low-cost programming model, FORGE will empower local leaders to effect grassroots change and enact sustainable solutions.
The Network for Teaching Entrepreneurship (NFTE) will identify and support young entrepreneurs from low-income communities across the United States interested in creating environmentally friendly "green" businesses. NFTE will create a monetary award for the best "green" business plan at 12 regional and national competitions. Winners will receive mentorship from top business leaders to transform their commercial plans into viable enterprises.
MGR Foundation commits to create long-term partnerships - through the GREEN Community Schools Model - between high-need public schools and their surrounding communities, transforming them into hubs of environmental activity and social justice.  Starting with pilot projects in Chicago and Detroit, MGR will create diverse governing bodies to drive the process of greening schools and decreasing their environmental footprint and raising healthier students.
The Arthur Guinness Fund, working with Youth Business America, will lend seed capital to aspiring entrepreneurs aged 21 to 35 without access to funds so they can start new businesses. The program will also provide mentoring services in marketing and innovation, and educate business developers about the importance of establishing socially responsible practices for their new ventures.
Vital Voices and its partners commit to launch an initiative bringing new solutions to enduring and emerging challenges facing women around the world. The initiative aims to influence policy, raise awareness, strengthen the capacity of women leaders on the frontlines of change, attract new stakeholders to support gender quality, and promote international women's leadership as a vehicle for global progress.
Karama will convene the first regional summit of all 22 members of the Arab League to assess the challenges and successes of achieving human rights for Arab women. Karama will then unify the voices of 150 Arab women's groups to advocate for national and global policy changes.
The U.N. Trust Fund to End Violence against Women commits to launch a global fundraising drive with the goal of raising $100 million annually by 2015 for grant-making to grassroots organizations working to end violence against women and girls. The target is tied to the 2015 deadline for achieving the Millennium Development Goals.
NoVo Foundation will provide grants to support three projects by the International Rescue Committee, V-Day, and Women for Women International, which seek to end violence against girls and women in the Dominican Republic of the Congo. This commitment addresses the need for economic empowerment and education and will impact the lives of 46,345 women and girls.
Pick n Pay Retailers will sponsor an expedition by environmentalist and explorer Lewis Gordon Pugh to swim in a once-frozen lake on Mt. Everest, raising international awareness of the overwhelmingly negative impact of climate change on the environment. Leveraging this historic swim, Pick n Pay's School Club will reach one million South African children with a new environmentally-focused curriculum.
The EDP Foundation and its partners will secure the energy needs of the Kakuma refugee camp in Kenya to reduce poverty and encourage sustainable development. They will develop a set of standardized, environmentally-sustainable, and renewable energy solutions such as solar and wind systems serving 50,000 refugees to ensure the camp can meet its energy needs and preserve local natural resources.
The UPS Foundation and partners will develop innovative models that will enhance the capacity of organizations and governments worldwide to respond more rapidly and effectively to national disasters. These new models will leverage business expertise and engage skill-based volunteers; encourage in-kind support and strategic cross-sector partnerships; and focus on supply chain management and logistics, including transportation, warehousing, and distribution systems.
The Jack D. Hidary Foundation and partners will dramatically accelerate the energy retrofit of the U.S. built environment by making available innovative low cost financing for commercial and residential projects. This will be achieved through accelerated adoption of municipal Property Assessed Clean Energy (PACE) programs, mayoral, state, and federal support of PACE finance, and the development of PACE finance best practices.
John Berdes and ShoreBank Enterprise Cascadia commit to establish the Portland Retrofit Collaborative, which will promote greater investment in efficient building projects, in particular residential and small business retrofits focused on energy issues such as weather-proofing, space heating, and hot water heaters. This commitment will make homes and businesses more energy efficient while creating green collar jobs.
You can browse the full portfolio of CGI commitments here. Portions of the event can be viewed by clicking here.  Please feel free to post your comments on the conference below.  
Bryan