Young Haitians Flip the Script with Instagram
Posted on:

20 October 2014

By:

Bryan Schaaf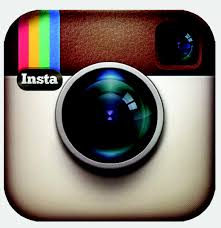 Haiti is more than the sum of its problems. In reality, much of the country - art, scenery, people - is beautiful.  Below is an interesting Beta Fusion Article by Tim Rogers about young Haitians using Instagram to show others the beauty of their country.  Instagram gives people a chance to post the aspects of Haiti that they know, appreciate, and would like to share with others.  Please feel free to share links to other sites with Haiti-related photography.  
This is the Haiti that the rest of the world forgot about more than 30 years ago. It's hard to remember now, but back in the late 1970s Haiti was an up-and-coming Caribbean vacationland — a tropical hotspot whose tourism industry was the envy of neighboring Dominican Republic. Bill and Hillary Clinton honeymooned in Haiti in 1975, and not because they couldn't afford to go elsewhere. Then AIDS happened.  In the early days of the public health scare, 32 Haitian immigrants were among the first HIV patients hospitalized in the U.S. with symptoms of severe opportunistic infections. The Centers for Disease Controls released a 1982 report that identified Haitians, along with "homosexual males, IV drug abusers and others," as potential carriers of the disease. That label delivered a staggering blow to Haiti's budding tourism industry
Since then, the country has been against the ropes trying to fend off a relentless barrage of thunderous punches thrown by Mother Nature, corrupt politicians, and ham-fisted foreigners who are trying to help. The knockout blow came in the form of a catastrophic one-two combo: a diastrophic 7.0-earthquake followed by a massive Cholera outbreak in 2010. Haiti's once-promising tourism industry was reduced to sporadic visits from members of the Haitian diaspora, hapless humanitarians determined to save the black nation from itself, and knobby-kneed tourists wobbling down cruise ship ramps to visit private playgrounds fortified behind armed guards and razor wire. Not only did Haiti miss out on three decades of tourism growth, the country hasn't even recovered its 1980 levels of visitors or tourism income. Today, Haiti lures only 300,000 tourists a year, most of whom are Haitian-Americans visiting family. The Dominican Republic, which once played second fiddle on Hispaniola, has since become the Caribbean's hottest tourism draw, attracting nearly 5 million visitors a year.
Here's the good news: Haitian tourism is on the comeback. It grew 20 percent last year, and is poised to continue. American Airlines just inaugurated a new daily flight to Cap-Haïtien to develop north coast tourism, and Hilton and Marriott are investing big bucks in new hotels in the capital city. "Haiti is the only truly emerging tourism destination in the region," Finance Minister Marie Carmelle Jean-Marie told Fusion. It'll be a tough climb; Haiti is still competing for the title of least-developed tourism destination in Americas. But that's good news for adventuresome travelers. All that was underdeveloped and alluring about Haiti in the 1970s, is even more underdeveloped now. For travelers who like to explore places off the beaten path, Haiti is ready to be rediscovered again for the first time…or, something like that. And if you're looking for travel advice or ideas, turn no further than social media. A growing number of young Haitians, Haitian-Americans and Haitian wannabes (foreign expats) are turning to social media to flip the script and change the country's ruinous image.
Haitian-born Paola Mathé (pictured above) says everyone is already familiar with the negative images of suffering and violence in Haiti. Those pictures don't help. Haiti is not a helpless country with its hand out, she says. "We are capable of helping ourselves," she says. She runs a Haitian-inspired headwrap line called Fanm Djanm (fum|jum), which means "strong woman." And that's just the type of images she features on her Instagram account, which has more than 7,800 followers.
Lucie Cincinatis moved to Haiti after spending a few months volunteering in schools in Port-au-Prince and falling in love with the country. The Columbia University graduate quit her job as a financial analyst in New York City and moved to the beach in southern Haiti to start Jacmel, a business that makes locally sourced handbags for export. She's also become a leading promoter of Haiti's beauty on Instagram. She says her international friends are shocked to see her pictures.  "I have guests coming to visit from the U.S.; my friends are amazed to see the beaches here," she says. "Everyone who comes is blown away by the country."
Instagram is "really addictive" and hugely influential in helping to change the image of Haiti, Cincinatis says. Focusing on the beauty is not the same as ignoring poverty, she says. "What good does it do to focus on poverty? That's just missionaries taking pictures; that's not going to help the country. Everybody knows that it's poor."  Lucie Josma, 28, also believes in the powerful reach of Instagram. "I certainly believe social media platforms such as Instagram have the ability to change Haiti's current image," says the New York-born daughter of Haitian immigrants. She says the responses that she's gotten from posting photos of her recent trip to Haiti have been "overwhelming." "Initially many of my followers seemed shocked that Haiti is so vibrant and lush. Haitian-Americans from all corners of the US have contacted me and thanked me for showing a different side of their country. And so far I've helped over a dozen Haitians and non-Haitians alike plan their trips to Haiti. Not only do I believe Instagram can change Haiti's horrible image, I actually believe it's already made a significant difference." "Haiti is a very artistic and colorful country; I think even more so than the rest of the Caribbean," says Josma, whose Instagram account Missjetsetter has nearly 27,500 followers. "I want to help spike Haiti's tourism by showing the world what the country has to offer." Josma is now trying to host Haiti's first "InstaMeet," a gathering of Instagram users to photograph and promote Haiti's beauty. She has launched a Kickstarter campaign to raise funds to back the trip. "We already have a strong team of 8 of Instagram's favorite photographers & travel accounts joining us in the first Haiti Instameet, which is phenomenal. All together these 8 accounts have over 5 million followers.
By inviting these top accounts to tour the country many of their followers from all over the world would be exposed to Haiti's natural beauty," Josma said. "At the end of the event the photographers will work together to generate a picture book documenting this amazing trip and it'll have testimonies from all those involved. Proceeds would go to local schools & hospitals in Haiti. With this campaign we are hoping to see a significant boost in the country's economy, but most importantly get everyone talking about Haiti." If Josma succeeds, her real accomplishment won't just be getting people to talk about Haiti, but changing the way they do.