World Water Week and the TAP Project
Posted on:

15 March 2009

By:

Bryan Schaaf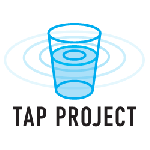 Every March 22nd since 1992 has been World Water Day.  This year's theme is "Shared Waters and Shared Opportunities."  4,200 children die each day from preventable water-borne disease.  Responding is not just a moral imperative, but sound economics.  For each dollar spent on water and sanitation projects, the projected return on investment is from $3 to $34.  For too many of us, a glass of contaminated water can mean the difference between life and death.  You can help change this by taking part in the TAP Project during World Water Week. 
In 2007, the Tap Project was born in New York City based on a simple concept: restaurants would ask their patrons to donate $1 or more for the tap water they usually enjoy for free, and all funds raised would support UNICEF's efforts to bring clean and accessible water to millions of children around the world.
Growing from just 300 New York City restaurants in 2007 to over 2,300 across the country in 2008, the Tap Project has quickly grown into a national movement. Restaurants, corporations, volunteers, advertising agencies, community groups, local governments and everyday diners participated to save millions of children's lives.
During World Water Week, March 22-28, 2009, the Tap Project will once again raise vital donations and awareness for UNICEF's water and sanitation programs. For every dollar raised, a child will have clean drinking water for 40 days. All funds raised support UNICEF's efforts to bring clean and accessible water to millions of children around the world.  This is very much a private/public partnership - Water Geeks, American Express, Turner Broadcasting and Droga5 are important sponsors.
You can use the Restaurant Finder to locate establishments in your neighborhood that are taking part in the TAP project.  I was happy to see that there are a number of restaurants here in Washington DC that are participating.  You can also support World Water Week as a volunteer, learn more by clicking here.
Alternatively, you can make an online donation directly to UNICEF during World Water Week. UNICEF playes a leading role in responding to water and sanitation needs worldwide, for both humanitarian assistance and long term development.  UNICEF is implementing water/sanitation programs in 90 countries, one of which is Haiti.  You can learn more about their Haiti strategy by clicking here.  By 2015, UNICEF's goal is to reduce the number of people without safe water and basic sanitation by 50 percent.
Those who have lived in Haiti will never take water for granted.  Clean water and access to sanitation would have a remarkable impact on both the health of the Haitian population and the national economy as well.  Thank you in advance for being involved!
Bryan