Solar Energy for Haiti Revisited
Posted on:

17 August 2008

By:

Bryan Schaaf

Denise Green, a Haitian friend and colleague, wrote a blog in November 2007 urging Haiti to go solar.  Over the past year, there has been a tremendous increase in coverage of solar energy.  With new interest, developments, and possibilities solar energy could make a real difference in countries such as Haiti where oil fluctuations are felt acutely.   Haiti is predictably hot and sunny but apart from traffic lights and a handful of schools and homes, it is not widespread.  This could change.  Perhaps Haiti can learn from the experiences of other countries.

Any discussion of solar power starts with Germany.  Germany is the world's single largest producer and user of solar power.  The government subsidizes its ues and some cities, such as  Marburg, even mandate the use of solar heating panels. Mandating is unlikely to be well-received in either the United States or Haiti.  However, 23 American Utility companies took part in a fact finding mission to learn more about how to make solar powers a large part of our utility mix.   Every single utility said they foresaw solar becoming more common in the U.S.A.   Clearly, Haiti has far fewer resources than Germany.  However, Haiti's energy needs are much smaller.  The greatest energy needs of an average Haitian family are lighting and cooking.  The large scale deforestation of Haiti is largely due to the use of wood charcoal as a cooking source.  It is a sad catch 22 that cooking with wood charcoal is neccesary for short term survival, while doing so make survival more difficult over the long haul.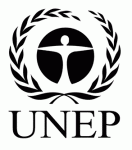 Haitian subsidies are out of necessity focused on food and not solar panels.  But India teaches that government subsidies may not be neccesary at all.   India has a solar loan program in place that could be a model.   In April 2003, a  four-year $7.6 million effort was launched to accelerate the market for financing solar home systems in southern India.  The project is a partnership between the United Nations Environment Program Energy Branch, UNEP Risoe Centre (URC), two of India's major banking groups - Canara Bank and Syndicate Bank, and their sponsored Grameen banks.  This caught my interest immediately as Haiti has a large number of banking groups as well as Fonkoze village banks, inspired by Grameen.

In the case of the Indian Solar Loan Program, UNEP "bought down" the interest rate charged by the banks from about 12% to 5%. The banks continued to make their normal rate of return for a perceived higher risk loan, while the customer paid the lower, more affordable rate. This "interest rate subsidy" was gradually withdrawn over the three-year program.   As a result, 10,000 solar loans have been made in over 2,000 villages.  UNEP notes one of the strengths of the Indian Solar Loan Program is the qualification of vendors, including a requirement to maintain local service centers.  In other words, vendors are reputable and they provide follow up services to those who need them.   UNEP has since expanded this program into Morocco, Tunisia and soon Algeria, Indonesia, Mexico and Chile.   Given its need, small size, and banking networks, Haiti could be a good candidate country.  There are several video clips explaining the Indian Solar Loan Program in detail which can be viewed by clicking here.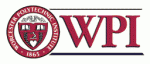 Back to the United States.  When we think of solar power, we naturally imagine solar cells bracketed on to roofs.  However, there are alternatives.    A research team at Worcester Polytechnic Institute (WPI) has found a way to use the heat-soaking property of asphalt as an alternative energy source.  More specifically, the researchers have developed a solar collector that could turn roads and parking lots into common and inexpensive sources of electricity and hot water.  Even after the sun goes down, asphalt remains hot.  Walk on it barefoot and see.   Though this new technology is not ready for prime time, it does illustrate that solar power could potentially be collected in new, creative ways.  As one of the researchers noted,  "Our preliminary results provide a promising proof of concept for what could be a very important future source of renewable, pollution-free energy for our nation. And it has been there all along, right under our feet."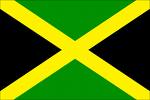 In terms of using solar to boost the national grid, Haiti may want to talk a Jamaica. The Miami Herald announced that Jamaica plans to build a solar energy plant in the island's southeast to help reduce its annual $3.7 billion energy bill.  Clive Mullings, the Jamaican Energy Minister called it one of the government's most important projects.  The facility will be financed through Venezuela's Petrocaribe program, which provides poor nations with cheap oil and money for community projects.  The government also expects to mandate island-wide use of ethanol-blended fuel by April 2009.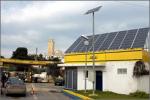 Algeria, aware that its oil and gas riches are finite, is gearing up to tap solar power on an industrial scale.  Work on its first plant began late last month at Hassi R'mel, 260 miles south of Algiers.  According to USA Today, the plant will be a hybrid, using both sun and natural gas to generate 150 megawatts. Of that, 25 megawatts will come from giant parabolic mirrors stretching over nearly 2 million square feet — roughly 45 football fields.  While Haiti and the Dominican Republic are not in a position to export solar energy, even if they had the capacity, there may be opportunties for the two countries to work together on solar projects.  
There are a number of small organizations actively working to increase solar energy usage in Haiti.  Since late 2005, World Eco Engineering has been involved in promoting solar power in Northwest Haiti in coordination with DIY Solar Electricity, a British-Based NGO and AMURT - Haiti. The project focuses on the delivery of complete small PV units to areas of Haiti where no electrical power is currently available.  Hurah is also involved in setting up solar energy for schools including internet access.  You can donate to their solar fund here.  Sun Ovens International is promoting solar cooking as an alternative to charcoal.  Clean Water for Haiti (CW4H) has established a solar powered water purification system.    
Click here to learn how Louverture Cleary School became solar powered.  Big Frog Mountain Alternative Energy Sources has been working on doing the same for the Saint Augstine School in Petit Riviere.  Haiti Healthcare Partners has been working on electrifying a clinic in Cherident. Correct me if I'm wrong but I could only find one company in Haiti selling solar projects. Most equipment and services seems to be provided from the East Coast of the United States.  I noticed  Electron Solar Energy announced that the company has been awarded an order for 100 complete renewable solar energy systems for the Haitian Medical industry. The company has already received full payment, which is valued in the low six-figures. The systems will help to refrigerate critical medications and vaccines used to protect children against disease.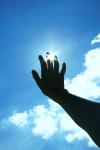 There are many video clips on solar energy available online. Current has some interesting clips on solar energy usage in Bangladesh, in Kenya, on the increase in solar plants worldwide,  solar powered laptops, solar towers, thin film solar cells, concentrated solar power, solar powered fridges, and many others.  TeleHaiti has a clip on how to set up solar panels for household use and also on  solar power usage in Israel.  Also, if you are interested in solar energy, think about attending the next Solar Power Conference which will take place in San Diego from October 13-16. 
Food security, energy independence, and environmental preservation are all tied together for a country like Haiti.  While solar energy is not a magic bullet, it could help make major improvements.  By this time next year, I hope to be able to write that Haiti is well on its way to going solar.   If you know of other organizations promoting solar energy use in Haiti, or interested in doing so, please feel free to post in the comments section below.  Thanks!
Bryan