Report Launch: Right to Water in Haiti (June 23)
Posted on:

15 June 2008

By:

Bryan Schaaf
I hardly contemplate the number of times I turn on a water tap in a day or barely appreciate the fortune of flushing the toilet after each use. After spending just a few days in Haiti you come to see water as the "blue gold". Access to safe water for drinking and hygiene prevents disease and dehydration and allows for economic and social growth. The RFK Memorial Center for Human Rights, Partners in Health, and NYU Center for Human Rights and Global Justice are partnering together to assess the right to water in Haiti. The launch of the Right to Water report will take place in NYU School of Law on June 23rd.
"Access to safe water is a fundamental human need and, therefore, a basic human right. Contaminated water jeopardizes both the physical and social health of all people. It is an affront to human dignity." Kofi Annan, Former United Nations Secretary-General.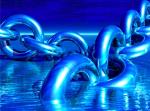 "Water is increasingly recognised as an integral part of the human rights framework. The argument for water as a human right goes further than recognising that water is a basic need, essential for human well being and human dignity. It rests on the notion of justice. Asymmetric power relations threaten the principle of 'equity' in use and distribution of water, which results in individuals and groups being excluded and/or deprived from access to water. The argument of 'Rights' is thus needed to effectively address and prevent this discrimination and marginalisation."- UN Development Programme.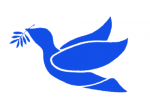 There have been both implicit and explicit references to a right to water in public international law. The International Covenant on Economic, Social, and Cultural Rights implies that the right to water is a prerequisite of the attainment for other human rights. Other global conventions and declarations have also recognized access to safe water as an essential component to development. So, what responsibility do international financial institutions carry when they withhold a country's loans to improve access to water based on political tiff?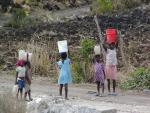 Of the $500 million of approved Inter-American Development Bank (IDB) loans that were withheld from Haiti in 2001, as a result of US veto power, $54 million were supposed to be used towards increasing access to water. A percentage of that amount would have increased Port-de-Paix's access to potable water from 5% to 39%. This was one of many objectives of the IDB potable water loan project in Haiti. The study of a Right to Water will give further evidence to the fact that economic sanctions and embargoes are most harmful to the vulnerable populations of a country-the poorest of the poor in Haiti.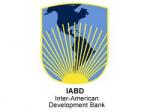 Although the role of the United States and IDB is scarcely acknowledged in Haiti's public health crisis, the RFK Center for Human Rights has been working with their RFK Laureate Loune Viaud (from Zanmi Lasante) to hold IDB accountable for their actions. The Right to Water report is based on over a year's worth of quantitative and qualitative research conducted in Port-de-Paix, Haiti. The collaboration includes surveying community water sources, meeting with community leaders, and applying human rights and public health methodologies to assess the consequences of the failure of the Inter-American Development Bank to disburse life-saving loans.
Sanctions against Haiti were based on politics and not law. International human rights organizations, such as the RFK Memorial Center for Human Rights, are tracking the effects of these sanctions on Haiti's social, economic, and cultural rights. "The American public has a right to know what role its government is playing behind closed doors," said Monika Kalra Varma, Director at the RFK Center. Varma continued to insist, "As international financial institutions and donor nations begin publicizing plans to reinvest in Haiti, this information must be made public so that such a destructive and perverse reversal does not happen again."
Click here for more information on the right to water.
To attend the Right to Water Report Launch in NYU on June 23rd RSVP to rsvp@rfkmemorial.org.
~ Samira