Paul Farmer Appointed Deputy U.N Envoy to Haiti
Posted on:

12 August 2009

By:

Bryan Schaaf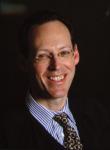 As of last week, Paul Farmer was no longer under consideration for the position of USAID Director.  Today, it was announced that he has instead been appointed Deputy U.N Special Envoy to Haiti.  Clinton said that Farmer's "credibility both among the people of Haiti and in the international community will be a tremendous asset" to their work in Haiti.  While many looked forward to seeing him to reforming and leading USAID, this new position allows him to once again work full time on Haiti, a country for which he cares deeply.
Former U.S. president Bill Clinton, who is now the U.N. special envoy to Haiti, announced the appointment Tuesday of Harvard professor Paul Farmer, a pioneer in community health treatment for the world's poor, as his deputy.
Farmer, a medical anthropologist and physician, is a founding director of Partners In Health, an international nonprofit organization that provides direct health care services and undertakes research and advocacy activities on behalf of those who are sick and living in poverty. He began working in Haiti in 1983 while still a student to bring modern health care to the Western hemisphere's most impoverished country.
"Paul's selfless commitment to building health systems in the poor Haitian communities over the last 20 years has given millions of people hope for a brighter future for Haiti," Clinton said in a statement. "His credibility both among the people of Haiti and in the international community will be a tremendous asset to our efforts as we work with the government and people of Haiti to improve health care, strengthen education, and create economic opportunity."
Farmer said he was honored to be the U.N. deputy special envoy to Haiti and looked forward to continuing his work with Clinton and the Haitian government and people "as they implement their plans for a better future."  Haitian President Rene Preval called Farmer "a good friend to the Haitian people for many years."
"I look forward to working with President Clinton, Dr. Farmer, and all friends of Haiti on our efforts to create new jobs, strengthen essential services, build infrastructure, and enhance the prosperity of all Haitian households," Preval said in a statement.
Secretary-General Ban Ki-moon announced Clinton's appointment in May to help the impoverished nation achieve some measure of stability after devastating floods and other crises.  Clinton is working trying to encourage international investment in Haiti and ensure that the world delivers on a $335 million pledge made at a donor conference in Washington after four devastating tropical storms killed some 800 people last fall, causing some $1 billion in damage.
Farmer holds an M.D. and Ph.D. from Harvard University where he is a professor of social medicine, chair of the Department of Global Health and Social Medicine, and chief of the Division of Global Health Equity at Brigham and Women's Hospital.