Looking Back on World Water Day 2009
Posted on:

21 March 2009

By:

Bryan Schaaf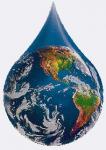 World Water Day has come and gone.  About 1.1 billion people still do not have access to safe drinking water, and two in every five people on the planet still have no access to a proper toilet.   The international community has become increasingly aware of the disastrous consequences of the status quo for public health and economic growth.  It will take more than awareness to change the current situation - it will also take political will, long term committment, and a new approach.
The World Water Forum was held in Istanbul last week. As part of this event, the World Water Development Report (WWDR) was launched, urging swift action to avert a global water crisis.  The WWDR has been published every year since 2003 and is a collaborative effort among 26 UN agencies.  The report notes that water is the principal medium through which climate change will affect economic, social and environmental conditions. In other words, too much of or too little of it will have adverse consequences.  In Haiti's case, there is not enough access to drinkable water, and during hurricane season, the country is prone to devastating floods.   The report underscores the importance of building capacity of the most vulnerable countries to deal with water related disasters.
Pasquale Steduto, head of the UN Food and Agriculture Organization (FAO) Water, Development and Management Unit, noted agriculture is the number-one user of water worldwide (accounting for about 70 percent of all freshwater use).  He stated that with the world's population set to grow by at least 3-4 billion in the next few decades, water resources will be under increased pressure, and food security could be affected.
Water and sanitation are important issues for both developing and developed country alike. According to the World Bank, The global economic crisis threatens to shrink investment in water infrastructure, an already underfunded sector.  The United Nations says the total cost of replacing aging water supply and sanitation infrastructure in industrial countries could be as high as $200 billion per year.
The International Institute for Environment and Development released a report that hundreds of millions of dollars have been wasted on rural water projects in Africa, threatening the health and livelihoods of millions of vulnerable people. Tens of thousands of boreholes in rural areas have fallen into disrepair, depriving poor communities of water because donors, governments and nongovernmental organisations have built infrastructure but ignored the need to maintain it.  The paper provides a 30-point checklist of features that rural African water supply systems need to succeed. They include the right technology, community ownership and local capacity to repair and maintain wells.
The report goes on to note "The water community has often focused on building infrastructure, rather than on maintaining it. This failure is forcing women and children to carry water over great distances with serious impacts on their health and education...It is not enough to drill a well and walk away. Water projects needs to support long term maintenance needs and engage local communities. Without this, it is like throwing money down the drain."
The paper says donors, governments and nongovernmental organisations need to realise that funding infrastructure is just part of the solution. Also important are better investments in knowledge, community-led management and government capacity to sustain water supplies.  It also says local communities must take part in choosing and maintaining appropriate technologies, and how much they are willing or able to pay to maintain them, rather than having them imposed on them by outsiders.
I take from this the importance of water systems and not just single water interventions.  Communities need to be included in the design, implementation, and maintenance of interventions.  Capacity building and water/sanitation must go hand in hand.   Handpumps which no longer work are scattered throughout Haiti - if a Haitian cant fix it or find a new part in-country at a reasonable cost, it is not going to work over the long term. 
At the World Water Forum, USAID and Rotary International announced a new partnership to provide clean water and improved sanitation worldwide.  The public-private alliance will leverage the resources of both organizations to implement sustainable, long-term water supply, sanitation and hygiene projects in three countries:  Dominican Republic, Ghana and the Philippines.  Other countries will follow based on the success of these pilot experiences.  Alliance activities in each country will be funded jointly by USAID and Rotary International with an expected minimum of $2 million per country in the initial phase.
USAID Acting Administrator Alonzo Fulgham (who was once a Peace Corps Volunteer in Haiti) noted, "The service ethic and commitment of Rotary clubs in these countries will be complemented by USAID's development expertise and technical leadership.  This partnership will yield a significant, sustainable increase in water supply and sanitation coverage for the planet's poorest and most vulnerable populations."  Given that USAID and Rotary are both very active in Haiti, I hope they will consider the country in the next phase of the initiative. You can learn more by visiting the USAID or Rotary Water and Sanitation Action Group websites. 
Caribbean Net News ran an article about water scarcity in Gonaives, six monts after tropical storms decimated the city yet again.  Mudslides buried the city under 2.6 million tons of mud and completely destroyed the already crumbling national drinking water network which operated via water-selling stands and private wells.  In Haiti, it is perversely the poorest of the poor who often pay more than anyone else for their water.  One interviewee notes that the price of water doubled since the hurricanes.  Every government has to answer the fundamental question of whether water is a right, a commodity, or both.  In South Africa, it is a right.  In the United States, it is a commodity.  The Haitian government has yet to decide.
One of the best ways we can help Haiti is to support the organizations that are helping communities to establish and maintain their own water systems.  Many of the organizations featured on this site have worked with communities to set up sustainable water interventions where they work.  It is my hope that when the World Water Day 2010 comes around, we can say that Haiti and other developing countries increasingly have the capacity to meet the water related needs of their citizens and prevent water related disasters.   Thoughts on World Water Day?  Please post below.  Thanks!
Bryan