Konbit Sante: The Earthquake's Consequences for Cap Haitian
Posted on:

11 February 2010

By:

Bryan Schaaf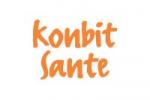 While the impact of the earthquake was felt most acutely in Port au Prince, the entire country has been affected.  Hundreds of thousands of the displaced have returned to a long neglected countryside and to secondary cities like Cap Haitian.  Nate Nickerson, Director of Konbit Sante, provides an update on how Cap Haitian is dealing with the influx and what is being done to meet the health needs of returnees.  You can learn more about Konbit Sante's important work, and how you can support them, on their Website and Facebook Page. 
On behalf of Konbit Sante, a Portland-based health partnership on the ground in northern Haiti, I want to express our deep appreciation to the many individuals and organizations who have called, written, put on fundraisers, or donated to show their concern for the people in Haiti who find themselves in dire circumstances.  I will try to describe to you the situation in Cap Haitian, and the impact your generosity and efforts have had.
One morning I woke up to the earth shaking.  It was not dramatic; just enough to wake me up. It was not particular frightening, but my immediate thought was that something really terrifying was happening to someone in this country at that moment.  Indeed, it was the morning of the 6.0 aftershock, again centered in Port au Prince.  Working in Northern Haiti these past weeks has been a bit like that.  We are not at the epicenter of the earthquake.  The buildings here were not destroyed.  But there are constant reminders nearby.
Shortly after the earthquake, the displaced from Port au Prince began to arrive; some injured and maimed.  At first, they were transported by family and friends who were lucky enough to have access to cars.  Then the Cap Haitien mayor's office began to send recently-donated busses on round-trip excursions to find people who needed evacuation, and brought them to the safety of the North.  Eventually, the Coast Guard began to helicopter injured people to an American-run facility nearby (Hopital Sacre Coeur).  All of the patients who came to the Haitian-run public Justinian Hospital that we partner with, arrived over-land.
After the largest tremor, there was a lot of concern from the medical residents, the major workforce in the hospital, that their living quarters were unsafe.  They live in a poorly constructed, unreinforced block building, in which new cracks and fissures appeared.  The anxiety level about all things related to the earthquake is understandably very high.  Most have been traumatized by loss of family and friends; by the collapse of just such buildings. I have now learned that subtle indications of earthquake damage to a building, that would not be evident to an untrained or casual observer, can portend very serious structural damage to a building, rendering it unsafe to enter, so we arranged to have structural engineers evaluate the building, through another local partner.  Fortunately, they were able to reassure the residents that the building is not at imminent risk.
I was struck, however, that the entire country is much like a building with hidden earthquake damage that is not yet obvious to many.  While there is understandably tremendous attention to Port au Prince, there are fissures and cracks in the systems and fabric of everyone's life here that put an already-fragile place at great risk.  Port-au-Prince was in many ways the nerve center of the country.  Its destruction impacts the entire country; often in ways that are not so dramatically obvious or as visual, or sensational enough for significant media coverage, as the flattened buildings of Port au Prince.
There are an estimated 1.5 million people left homeless in the country who need to find a place to live.  There are over 200,000 seriously injured survivors who will need post-operative and wound care, re-setting of bones, treatment for infections, and psychological support.  Here in Cap Haitien; the displaced, strangers as well as friends, are being taken in by families everywhere.  Almost everyone I know has taken in six, seven, eight, or more people.  The Haitian people are demonstrating great compassion and care for one another, but that means that the household food and necessities have to stretch for two to three times as many people, without a commensurate increase in personal resources.  In fact, for most, Port-au-Prince was part of their economic lifeline.  The small items that poor women sell in the market, for instance, often originated in Port-au-Prince, and now they have nothing to sell.  The price of food, gas, water, and basic necessities, meanwhile, are increasing daily.
The medical residents who staff the Justinian Hospital were largely supported by their families in Port-au-Prince, and many have lost both family members and financial support.  The hospital, which received its small operational budget from Port-au-Prince, now receives nothing from there.
Konbit Sante has chosen to focus on what we know best; supporting our long-term Haitian partners in their efforts to maintain a level of care for the local vulnerable population, the growing population of the displaced, and the injured that have been evacuated from the south.  I was frankly concerned -terrified really- as I was preparing to come down shortly after the earthquake, that we would have little more to offer our friends than moral support.  But, because of the amazing mobilization of so many from our community and beyond, in support of our sister-city, we have been able to have a substantial impact.  I am humbled by the trust you have put in us to do the right thing with these resources, so I want to report back to you some examples of what we have been able to do with your support.
We have provided oxygen, medicine, and critical supplies to the Justinian Hospital, and other facilities accepting patients.  We have set up a purchasing logistics system from the Dominican Republic, to get urgent medicines and supplies quickly.  We were able to get the radiology service functional, and it has now taken hundreds of x-rays in the past weeks.  We have paid for fuel for hospital generators, as well as for busses to go to Port au Prince to bring back injured and stranded people.  We have supported food and water distribution by a trusted collaborating partner in areas of Port-au-Prince that were not being reached by large international organizations. We have been able to support a make-shift triage and primary care clinic set up at the returnee registration center established by the local authorities.
This effort, which was once completely staffed by American volunteers, now has Haitian medical leadership and integration.  We have purchased blood donation bags for the Haitian Red Cross, because they ran out of them in the North, and purchased proper refrigeration for blood storage at the hospital.  Hospital patient fees are now the only revenue the hospital has to function, and a large percentage of local patient fees are already waived because the patients are too poor to pay, so we have set up a fund to pay for the nominal normal hospital and clinic fees for the earthquake victims seeking care so that they do not further stress an already over-burdened system.  This is being done in two-week agreements, so that we can closely monitor the care and expenditures.
We are integrated into coordinating humanitarian efforts with the local authorities, the UN, and others. We are the coordinating body developing a medium to long-term supply chain for the hospital with several large international organizations, because as the acute phase ends, there will be long-term earthquake-related health care burdens for all of Haiti.  The International Committee of the Red Cross (ICRC) has agreed to let us store cargo containers in their secured area if too many come in at one time.  We're expecting three containers of supplies to arrive soon from Hope International, and those supplies will be sent to where they are most needed in the area.  One of our Haitian staff has been deployed to work in Port-au-Prince with our close partner Direct Relief International to help them set up their base of operations for supply distribution there.  We are working to assure that vaccines and TB medication supply lines are not interrupted; which would further compound the effects of the earthquake.
We have had teams of seasoned volunteers coming down to work together with, and augment the capacity of, the public hospital.  We have provided funding to another Haitian partner organization, so that they can expand their feeding program for severely malnourished children to include displaced families with children.  This will provide bridge funding until the World Food Program (WFP) can restore food supplies next month.  Konbit Sante volunteers and staff are well-positioned to provide targeted and informed assistance, in a manner that strengthens the Haitian capacity to meet their own needs as much as possible.  Too often, I have seen well-intentioned people volunteers and basically announcing to their Haitian hosts, "get out of the way, we are here to do the job".  For us, Haitians are never in the way.  They are the hope for their own future.
Clearly, there is so much work to do, and we are just a small part of what is needed.  There will be more stories to tell in the weeks and months ahead – stories about the challenges we haven't even anticipated- stories of hope and recovery, in part, made possible by the kindness of our supporters.  Konbit Sante will continue providing updates and sharing our volunteers' experiences in Haiti through our website, email news, and Facebook, and we invite you to stay engaged. 
Thank you!
Nathan Nickerson
Executive Director
Konbit Sante