InterIntel Releases First Quarterly Update
Posted on:

1 June 2009

By:

Bryan Schaaf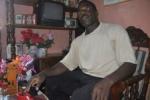 InterIntel, an organization devoted to the diffusion of alternative energy technology in Haiti, recently released its first quarterly report, copied below. InterIntel has developed a number of interesting, new partnerships with the private sector and other non profit organizations operating in Haiti.  If you would like to learn more after reading the update, take a look at the InterIntel website/blog, which covers a number of issues related to alternative energy in low resource settings.
Without public electricity services, the people of Les Anglais, Haiti had no choice but to use kerosene lanterns or candles for lighting.  But that could now change...
"Jolie! Tres jolie!" Enthusiastic cries of "very nice!" is how people in the community of Les Anglais responded to using a solar-powered LED table lamp during InterIntel's December, 2008 visit.  Four months later, InterIntel Co-Director Dan Schnitzer returned with two advisors: Dr. Bob Lange of the International Collaborative on Science, Education and the Environment, and Dr. Robert Van Buskirk of Village Projects International.  Bob, Robert and Dan met with members of partner community group COREA to finalize construction plans for the first Clean Energy Store in rural Haiti and to discuss the potential impact of green technology.
The store is owned by a local community group, COREA.  The store will act as a retailer of complete systems only, such as the solar lamp kit (lamp, batteries, panel) and later this year, Solar Home Systems.  The store will also act as a distributor of "clean energy consumables," such as replacement batteries, light switches, sockets, bulbs, and wires for lamp kit and SHS maintenance or expansion.  In this way, local vendors (many of whom currently sell kerosene) can still make a living by retailing these consumables, transitioning to a clean energy model.
"We will sell one thousand lamps in less than a month!" one member exclaimed.  "I use mine every day. No more kerosene." said Jean Noel, administrator of a local primary school, who received one of the seven demonstration lamps InterIntel brought in December.  InterIntel envisions replicating the store in other rural communities, and scaling up the organizational capacity of the store owners to develop community-scale micro-grids.
The solar lamps cost twenty dollars retail and come with three rechargeable AA batteries.  The lamp has 12 LEDs and a 1W solar panel with a 10 foot cord which can be used to recharge the lamp or a cellular phone.  Admittedly, twenty dollars is a large expenditure for a Haitian family. That having been said, InterIntel found through its needs assessment survey that 75% of households in Les Anglais spend more than $1.42 per room per month on kerosene and candle lighting.  At that cost, a lamp will have paid for itself in at most 14 months.  Some households will have a payback of as little as 3 months. 
Twenty dollars represents a large sum for a rural, Haitian family.  InterIntel is exploring mechanisms, including small microloans for making them more affordable.  One possibility is the formation of Rotating Savings and Credit Associations (ROSCAs) to support those who would like to adopt this technology but cannot afford to spend twenty dollars all at once.
InterIntel has also engaged Fonkoze, Haiti's most successful microfinance institution, on the possibility of providing larger "energy loans" to individuals who would be interested in using a home based solar power system, which costs about $150.  Until solar panels significantly decrease in cost, financing assistance will be necessary.  But that having been said, if one household has solar panel, it is a sure bet that other families will also benefit.  As a next step, InterIntel Energy Systems Engineer Peter McPhee will join Bob and Dan in Les Anglais later this year to conduct a 20-person training workshop on the installation, maintenance and expansion of Solar Home Systems. 
As of now, the town of Coteaux has no tree nurseries despite being situated in what USAID identified as the 3rd most vulnerable of Haiti's 54 watersheds.  Through its partnership with a local agroforestry college, InterIntel is helping a community development group in Coteaux establish their community's first tree nursery.  The goal is to plant 20,000 native trees this Fall, and 40,000 forest and fruit trees next Spring.  Given the expertise and solidarity of local partners, this project should flourish.
InterIntel advisor Dr. Bob Lange will also be consulting with the agroforestry college students as they develop an environmental education curriculum for secondary students in Coteaux.  During a recent trip in April, 2009, Bob, Dan and InterIntel advisor Dr. Robert Van Buskirk tested kite aerial photography as a means of evaluating the impact of the reforestation project.
This summer, agroforestry college students will use this technique to survey a sample of lands owned by farmers who have signed up to purchase trees for the Fall.  The students will survey these lands at regular intervals after the planting to assess the survival rate of the trees.  InterIntel is providing start-up funds for the community to put in place a formal tree nursery.
In February, InterIntel was generously taken on as a pro bono client of the prestigious public relations firm Rasky Baerlein.  Under the guidance of Rasky Baerlein, InterIntel will be making some major changes in the months to come.  While the goals will remain the same, InterIntel will change its name and logo, restructure the website, its staffing model, and formalize a new organizational structure. 
The intent is to become a more effective organization in building the capacity of communities to address environmental challenges.  Multiple focus groups will be held in the Boston are over the next few weeks to discuss potential changes, but of course feedback is welcome from everyone.  You can reach Daniel Schnitzer at Daniel.Schnitzer@interintel.org.
Finally, Frontier Utilities, an electricity provider based in Houston, Texas, has pledged up to $25,000 to help sponsor InterIntel's clean energy store.  InterIntel has through July 1st to raise $25,000.  Matching grants provide an opportunity to double the impact of contributions provided to an organization. If you would like to support InterIntel's work, now is a great time to do so.  You can make a donation online by clicking here.