Haitian Government Expands Agreement with Royal Carribean
Posted on:

18 February 2008

By:

Bryan Schaaf
For Peace Corps Volunteers living on the Central Plateau, Cap Haitian was a nice city to spend a long weekend in.  Sure, the road was unbelievably rough, but there are nice hotels, restaurants, and beaches. Of those beaches, Labadee is one of the nicest and is basically set aside for Royal Carribean.   According to the Miami Herald, Royal Carribean and the Haitian Government recently inked a deal to expand the cruise line's operations in Haiti significantly.
I was amazed the first time I saw a Royal Carribean cruise boat pull into the bay.  Before long, the utterly quiet beach was full of tourists with jet skis, sun bathers, etc.  There are of course merchants selling artwork and I understand that there is now an incredibly long zip line.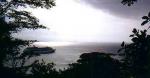 Next year, Royal Carribean launches the Genesis which will be the largest cruise ship in the world and its coming to Labadee.  It will dock at an 800 foot, 27 million dollar pier (to be constructed).  As part of the deal, Royal Carribean will maintain its lease on the +250 acres of land until 2060.
In the article, Craig Milan who heads Royal Celebrity Tours and arranges land based excursions, expresses his approval for the new deal.  His hope is that the agreement will show the international community that this government is serious about reviving tourism and can work with large corporations in a constructive manner.  Employment of the local community is significant - 300 are formally employed but many others earn a living informally by selling arts and crafts, etc.
Haiti Tourism Minister Patrick Delatour also expressed his support for the deal and notes that the government hopes to build a new airport for Cap Haitian and new roads that would connect the city to the Dominican Republic.  We are big supporters of dveloping Haiti's secondary cities such as Cap Haitian, and an expanded airport would go a long way to that end, but may we suggest a good road fromo Port au Prince to Cap Haitian?
I read the comments associated with the article.  Some felt that Royal Carribean are exploiting the Haitian labor force.   I disagree with this one.  Royal Carribean is one of the largest (formal and legal) employers in the North.   Haiti remains the only country in the Carribean with untapped tourism potential apart form the diplomats, missionaries, and peace keepers referenced in the article.   It is not the role of a corporation to build the infrastructure of the country - that is for the government.  But Royal Carribean is providing jobs in a country where they are scarce indeed. 
I should also note that Royal Carribean is supportive of different non governmental organizations operating in Haiti.  They have a long track record of working with Project Medishare for example.   My primary complaint concerning Royal Carribean is that they do not tell the tourists they are going to Haiti - they say that they will be visiting "a private beach on the lovely island of Hispaniola".  While that is true, it is disingenous.  Its not much of a partnership, if you cant even say to your clients who you are parterning with.  Let's change that.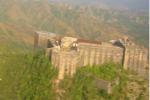 Having lived in Jacmel for years, Matt is likey to disagree with me - but I think Cap Haitian has the most to offer as a tourist destination - the beautiful Citadel, stunning beaches, an airport ready for expansion that will (we hope) allow tourists to buypass Port au Prince, an unspoiled and forested coastline, and a network of artists and craftsmen.  
These resources will need to be managed better - drive up to the Citadel and you will see what I mean.  Vehicles have a tendency to be mobbed by dozens of "guides."  Issues such as this are easy enough to address with proper management.  The road to Labadee is still rough - but it is not long, perhaps a mile, and could be fixed.  It would be a good step.
Will Haiti ever be a major tourist country again?  Probably not, but the potential for the sector to grow significantly - if not countrywide, than certainly in the North and perhaps in the South around the Jacmel area as well.
Welcome your thoughts.
Bryan