Haitian Government Drafting Mining Laws
Posted on:

16 May 2012

By:

Bryan Schaaf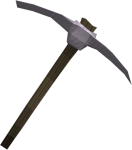 There have been a number of articles recently about Haiti's emerging mining industry.  However, mining legislation has not been revised since 1976.  The Associated Press article below notes that the Haitian government is presently drafting new laws concerning foreign investment in mining.  Haiti could certainly use the jobs - but also needs protection against labor abuses and environmental degradation.  I'll be watching this with interest and will post any updates in the comments section.    
5/15/2012 
By Trenton Daniel 
The Haitian government is drafting legislation for the newly emerging mining industry to help this impoverished Caribbean nation reap benefits, the new prime minister said Tuesday.  Laurent Lamothe, who saw his Cabinet and policy plan approved hours earlier, told The Associated Press during an interview that the legislation will be sent to Parliament soon. It will lay out rules apportioning royalties for the government and setting protections for the people and environment that could be affected by mines. "The most important thing is to have the correct mining law," he said. "It ensures that the right portion comes to the state. It ensures that the people living in the region where the mines are, that their rights are protected. It ensures environmental protection."
The plans to draft the mining legislation come after the AP reported that two mining companies have begun drilling in Haiti's northeastern mountains. The companies say testing indicates the precious metals such as gold, copper and silver is worth potentially $20 billion. That would be a boon for Haiti, which is one of the world's poorest countries. Most of its 10 million people live on less than $2 a day. Until the story, few Haitians knew about the recent efforts to mine their country. Mining camps are unmarked, and the work is being done in remote villages on the opposite side of the country from the capital, Port-au-Prince.  U.S. and Canadian investors have spent more than $30 million in recent years on exploratory drilling along with camps for workers, new roads, offices and laboratory studies of samples.
Haiti's mining potential has been known for several decades. In the 1970s, United Nations geologists documented significant pockets of gold and copper ore, but foreigners weren't willing to take a risk in a country where corruption and political instability have long discouraged foreign investment. Mining laws in Haiti haven't been revised since 1976.  Lamothe said the legislation being drafted is meant to benefit Haiti while also making the country attractive to outside investors by allowing companies to profit from mining. When asked how much he would like Haiti to receive, Lamothe said: "As much as possible without hampering also the revenue of the party, allowing them to do business."
The interview came after Lamothe introduced the ministers of his Cabinet, which was approved by Parliament on Monday. The government includes two new posts, a minister to deal with poverty and another to support farmers.  In addition to the mining legislation, Lamothe said his government wants to introduce programs that will clean Port-au-Prince's garbage-strewn streets by using firefighters and other workers, better maintain roads and help mothers living in the capital's poorer neighborhoods. Lamothe, a former telecommunications executive, officially became prime minister Monday night following the approval of his Cabinet and government plan. There had been a nearly three-month vacancy after President Michel Martelly's first prime minister resigned after only four months on the job. The absence of a prime minister and fully functioning government has hobbled efforts to rebuild after the 2010 earthquake.