EarthSpark Grows, Seeks to Develop Jatropha Economy in Coteaux
Posted on:

28 October 2009

By:

Bryan Schaaf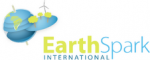 Earthspark International, formerly InterIntel, is developing a Jatropha economy in Coteaux, Haiti.  Known colloquially as Mestiyen, Jatropha has several unique qualities.  It grows where other plants will not, can be used as a "living fence" because it is inedible, benefits crop growth by retaining water and providing shelter from winds, and yields large quantities of plant oil.  Can Jatropha be profitable for small farmers in Haiti?  Earthspark intends to prove that it can.  
Earthspark notes that at the Inter-American Development Bank (IDB) sponsored Investors Conference in Port-au-Prince earlier this month, the excitement over the potential for Jatropha to transform Haiti's energy landscape was palpable.  Presentations made at the meeting reported on the accumulation of capital – both human and productive – for Jatropha and other biofuels in Haiti. The IDB presented findings from its recent Jatropha market study, which suggested that Jatropha production and transformation could be profitable in Haiti and that the market value chain could generate US$500 million annualy in revenues.
Through the tree nursery it is developing in Coteaux, EarthSpark intends to transform the town into a hub for biodiesel investment.  It has formed a partnership with Haiti Biodiesel, a domestic company, which will provide an initial 6,000 Jatropha seeds to the tree nursery. Haiti Biodiesel has also agreed to purchase the seed harvest from farmers in Coteaux who cultivate Jatropha.  Some of the seed harvest will be re-purchased by the nursery to grow more seedlings.  The tree nursery gives individual farmers, associations and coops the choice to invest in fruit, forest trees, jatropha, or any combination thereof.  While this is a modest start – 6,000 jatropha trees will occupy less than five hectares of land – Earthspark expects that the fair prices being paid by Haiti Biodiesel and the tree nursery will encourage other, later adopters, to plant more Jatropha.
Based on the results of EarthSpark's energy poverty assessment survey, approximately 10% of farmers in the town of Les Anglais indicated that they would prefer to have access to Jatropha seedlings than street lighting or solar lamps for their homes.  This indicates that farmers are willing to invest in Jatropha, despite the inherent risk of growing a new crop.
Development of the tree nursery is being advised by the dean of a local agroforestry college as well as his current and former students.  These experts will be offering free, monthly seminars to teach farmers about the unique characteristics of Jatropha cultivation so as not to reduce their food crop yield.  Farmers will also be taught agroforestry techniques to increase their food crop yield, with and without Jatropha.
Earthspark expects these activities to increase the "human capital" in Coteaux for biodiesel production.  As the tree nursery continues to raise more Jatropha, and more seedlings are planted by farmers, EarthSpark International will work with private companies like Biodiesel Haiti, other NGOs which have demonstrated the Jatropha supply chain in other parts of the country, and its own Clean Energy Store in Les Anglais to develop markets and accumulate capital for Jatropha oil production and use.
The Jatropha Pepinye in Terrier Rouge is perhaps the most developed example of a local model for demonstrating the Jatropha supply chain.  In just two years, this remarkable project has succeeded in this demonstration at a scale of 20 hectares.  A top-of-the-line expeller produces Jatropha oil, and a micro-biodiesel plant built by the Illinois Sustainable Technology Center yields biodiesel and glycerin.  The project currently employs six full-time staff, and is experimenting with recipes for liquid soap production.
Read more about EarthSpark International's recent activity in its Second Quarterly Progress Report. If you do not receive EarthSpark International's Quarterly Progress Report via e-mail, you can subscribe to its listserv.  You can also follow Earthspark on Facebook.  Earthspark also has a blog you can follow.
You can be a part of Earthspark International.  Earthspark is seeking an Executive Director who shares EarthSpark's vision and convictions. The Executive Director will be an entrepreneurial leader with a capacity for perseverance and innovation, both as an individual and as a team member. This individual will have an enthusiasm for EarthSpark's mission and will possess the ability to persuade, inspire and motivate others.  The Executive Director will also be adept at solving the practical problems of daily operations in an entrepreneurial international organization.
Other qualities the Executive Director will possess include:
• Collegiality: ability to communicate, listen, and collaborate with partners
• Strong sense of self, ethics, and integrity
• Ability to learn by doing and to adapt and respond constructively to challenges
• Experience working in low-income neighborhoods in the U.S., a developing country, or in the international arena would be valuable but not essential
• A willingness to work at EarthSpark sites in Haiti about 25% of the time
• Proficiency in Haitian Creole or French would be valuable but not essential
• Community organizing experience (e.g., grassroots coalition-building with networks of community leaders and partners) would be valuable but not essential
Executive Director Primary Responsibilities
• Serve as an international ambassador for EarthSpark, strengthening its reputation and public image
• Continually refine and improve organizational approaches that support EarthSpark's mission
• Communicate frequently with EarthSpark donors, partners and extended network contacts
• Coordinate and lead EarthSpark's fundraising efforts
• Manage day-to-day operations and lead by inspiring and motivating partners, colleagues, and EarthSpark's extended networks
• Engage the Board to help EarthSpark achieve its programmatic, financial and mission objectives
• Work cooperatively with the Board to complete and continuously refine EarthSpark's strategic plan
• Market research: requires survey design and analysis; strong familiarity with existing academic and institutional research in the development literature; strong familiarity with existing organizations working at the intersection of energy and development; strong familiarity with social, political and economic conditions of the developing world
• Project development: requires cultural awareness; ability to conduct meetings with community associations with a translator; identifying strong, local liaisons and strong, local project managers; ability to set appropriate targets and goals for liaisons and project managers as well as to follow-through on targets
• Project follow-through: requires site visits to project coordination between international and domestic vendors, importers, distributors, and project manager via phone and e-mail
• Seek out community support and build a base of support in Haiti among community members and existing local organizations in Haiti
• Based on community needs and participation, develop projects and programs that further EarthSpark's mission
• Coordinate with EarthSpark partners in Haiti to provide tools and trainings that will allow partners to realize their goals and meet performance targets
• Help to implement and evaluate programs that support EarthSpark's mission and the goals of its partners
• Collaborate with partners in Haiti to measure EarthSpark's impact through rigorous monitoring and evaluation
• The Executive Director will have a high level of responsibility and autonomy in daily tasks but will collaborate with senior staff on important matters
• The Executive Director will answer to the Board of Directors.
• Evaluation of the Executive Director will be carried out by the Board and founders annually.  
Earthspark asks that applicants submit resume and cover letter to info@earthsparkinternational.org by November 15, 2009.