A Call for Writers
Posted on:

11 April 2010

By:

Bryan Schaaf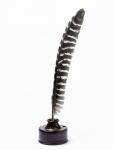 The Haiti Innovation website has come a long way over the past five years.  However, there is still much to do and we want you to invite you to be a part of the team.  More specifically, we need a few good writers.  You don't have to be a professional journalist, just someone with a passion for Haiti, an understanding of Haitian development issues, and a willingness to learn and share.  If you are interested, please contact me at bryan@haitiinnovation.org.
Haiti Innovation was started by four Peace Corps volunteers who served in Haiti.  We found ourselves often frustrated by the lack of constructive, positive coverage concerning development issues in Haiti.  The mass media made it sound as if there were no successes in Haiti.  With the help of Development Seed, who created the website, we were able to begin writing about what worked in Haiti, as opposed to focusing on what did not.  We've written almost 600 blogs over the past five years.  A Google Grant increased our readership considerably.  All the blogs have been read hundreds of times, some over a hundred thousand times.
We are often contacted by journalists trying to gain a better understanding of development issues in Haiti.  The website has been referenced in the latest edition of the Lonely Planet Haiti/Dominican Republic Travel Guide, the Huffington Post, the American Journal of Public Health, and numerous newspapers and blogs.  On a daily basis, we receive requests for advice and assistance from individuals and groups in Haiti and the United States.  Whenever possible, we help those who want to help Haiti.
At present, two of our original Board Members have moved on while a third is extremely busy with the response to the earthquake.  It is time for us to expand the team.
We need people to write about Haitian development, Haitian culture, and current events - either occasionally or on a regular basis.  Blogs can be commentary, analysis, or interviews with Haitians, friends of Haiti, and/or those who have experience working with communities in Haiti.  We would especially like to incorporate the views of Haitians living in Haiti and in the Diaspora.  While we do write about governance, we avoid discussing politics in order to remain as neutral as possible.
Make yourself heard.  By being a part of the team, you can help others to better understand Haiti.  Please feel free to contact me for more information.
Thanks!
Bryan