American Airlines to Offer Daily, Direct Flights to Cap Haïtien
Posted on:

1 August 2014

By:

Bryan Schaaf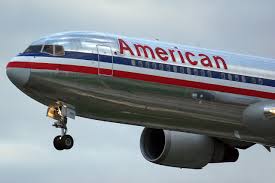 American Airlines will become the first major carrier to offer daily, direct flights to Cap Haitian.  The combination of historic sites and beaches might prove a draw for both the Haitian Diaspora and those interested in visiting Haiti without having to transfer through Port-au-Prince. Growing the tourism industry in Haiti will take time - but having the option of flighting in through the north certainly helps.    
7/28/2014
BY JACQUELINE CHARLES
Miami Herald
After a modified 757 transporting then Secretary of State Hillary Clinton in October 2012 became the first large aircraft to touch down on its runway in decades, Cap-Haïtien will soon welcome similarly sized jets at its newly expanded and transformed international airport.  American Airlines began selling tickets on Sunday for daily nonstop service from Miami, starting Oct. 2, making it the first major airline to add Haiti's second largest city to one of its routes.  "This is a big deal," said Art Torno, American's senior vice president of its operations in Mexico, the Caribbean and Latin America. "That area of the country has about 35 percent of the population, and has always been a desirable place for us."  Torno estimates that between 30 and 35 percent of American's Haiti-bound passengers traveling from JFK in New York, Miami International and Fort Lauderdale-Hollywood International airports currently head north after landing at Toussaint L'Overture International Airport in Port-au-Prince.  Expanding operations outside of the Haitian capital, he said, is not just good for business, it also benefits Haiti's tourism, currently undergoing an overhaul. "From a location standpoint, it's just absolutely perfect to serve that part of the population," Torno said of the area, which includes Royal Caribbean's private beach in Labadee and a post-earthquake $300 million U.S.-backed industrial park. "There is a large drive to develop infrastructure there. It's important for the country; having spent so much time in Port-au-Prince this is another opportunity for economic development in the country, and that will take some pressure off the capital."
Clinton and her husband, former President and U.N. Special Envoy to Haiti Bill Clinton, visited the area in October 2012, landing within minutes of each other on a newly asphalted 7,500-foot runway, to attend the industrial park's opening. Their arrival was as much about promoting economic development for the area, as it was about tourism.  "This is an important step toward Haiti's continued economic growth," the former president, who had long pushed for a modern airport in the region, told the Miami Herald. "Investors will now be able to easily access industrial parks and a growing number of small businesses in and around Cap-Haïtien, and tourists will be able to visit important World Heritage sites."  Maryse Pénette Kedar, a former tourism secretary of state who is president of Royal Caribbean's Haitian subsidiary, also sees American's expansion as "a major development."  "This is great news for the northern region, for the people, the diaspora and the business community," she said. "It is a gate opener and I am happy this is finally happening."  American Airline's entry into northern Haiti and the airport's modernization comes as Haiti pushes to change its tarnished tourism image. Marketing the volatile country as a destination of choice for travelers has been a key focus of President Michel Martelly's administration. For instance on Sunday, the singer-turned-president hosted the country's second carnival — the Carnival of Flowers — this year, in the Champ de Mars in Port-au-Prince.
While critics say the impoverished nation, which can't pay its judges and civil servants, shouldn't be wasting its meager resources on partying, Martelly said the festivities are a chance to sell a better image of Haiti and attract tourists.  So, too, is the airport in Cap-Haïtien, said Haiti's Tourism Minister Stephanie Balmir Villedrouin.  The airport, she said, will serve as an international gateway to not only remote pockets of cascading waterfalls and pristine beaches, but also to the monuments telling the story of Haiti's birth.  "The historical town of Cap-Haïtien, the Citadelle, the biggest fortress of the Americas, and the Palais Sans-Souci, will be less than two hours away from the United States," said Villedrouin, who this week is set to sign another tourism-related project for the north with Carnival Cruise Lines. "This airport will welcome thousands of visitors looking for a history experience."  Preparing the airport to handle increased flights, international security protocols and night time landings and takeoffs has itself been an international effort. While financing has come from Venezuela, the U.S. government has provided some security equipment through its law enforcement program, and technical help on security standards from the Transportation Security Administration. American Airlines, which was approached by the Haitian government to fly to Cap-Haïtien, also is stepping in with temporary terminals and other technical help, Torno said.  "We were also asked to partner with the government in terms of planning and execution of the terminal," Torno said. "It really has come along very nicely."
The airport's modernization and expansion almost never happened. While work on its perimeter fence started in 2008, former President René Préval landed in hot water in January 2010 with donors for taking out a $33 million loan from the Venezuela Economic and Social Development Bank to modernize the airport, and fund power plants in Port-au-Prince, Cap-Haïtien and Gonaives. In exchange for debt relief from donors, Haiti had agreed to not seek unapproved borrowing.  Nearly five years after Haiti's tragic Jan. 12, 2010, earthquake, the issue is now a moot point as tourism becomes a key focus of the country's reconstruction. Hundreds of hotel rooms have been added in the capital, and internationally recognized hotel brands are either operating or being built. The Toussaint L'Overture International Airport, severely damaged in the quake, has undergone a facelift and more airport modernization is in the works around the country.  The Cap Haïtien airport is now called the Hugo Chávez International Airport, after Haiti's government last year announced the name change, citing the late Venezuelan leader's support. Still, making Haiti a tourism destination will take time.
Tourism arrivals were up nearly 18 percent last year, but hoteliers in the capital still complain of empty hotel rooms even as rates drastically drop. Equally disconcerting for Haiti travelers are airline-ticket prices.  "Sometimes, it's cheaper to take a flight from New York to Paris than from Miami to Port-au-Prince," said Nicola Bussenius, owner of the 42-room Mont Joli hotel in Cap-Haïtien. "American Airlines coming will give the place the extra credibility. But they can't come in selling $500 and $600 tickets."  Bussenius said he would like to see American Airlines drop ticket prices to help spur tourism, but ticket prices shouldn't be so low that they put smaller carriers that have long operated flights to South Florida, Turks and Caicos, the Bahamas and the Dominican Republic out of business. Torno said pricing is based on market pressures. "Pricing in every market is dictated by the local conditions," he said. "When you take a look at the geography, there are some markets that are priced differently in a similar geographic zone due to factors." Ticket prices started at $193 per person for a one way economy seat, or $583 for business class.