Algae Can Be a Biofuel - But Could It Work in Haiti?
Posted on:

9 May 2008

By:

Bryan Schaaf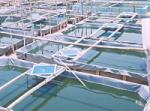 I am neither an agronomist or an energy specialist.  But I always have my eyes open for new innovations which could help Haiti achieve either food security or energy independence.  Recently, I received an email from The National Algae Association (NAA) annoucing that it would be bringing together Algae oil production companies, algae researchers and "algaeprenuers" together for a conference on June 17th in Woodlands, Texas.  The private sector seems to think algae has potential as a biofuel - Chevron, Honeywell, and Boeing all have some involvement in algae businesses.   But is it feasible in Haiti?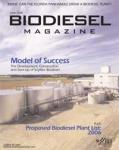 According to Biodiesel Magazine,  the NAA, which is in the formation stage, was founded by Barry Cohen of Biofuel Capital Partners, a private equity fund for biodiesel and other biofuels-related technology and production companies.  Algae can grow in ponds or tubes,and is considered a low-cost, high-yield feedstock. According to Cohen. "Up until now, researchers were researching algae production, but there was no motivation to commercialize it."  High oil prices have changed that.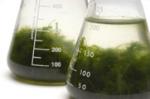 Interestingly, Cohen has been contacted by people throughout the United States interested in algae.  According to NAA, algae can be refined to make biofuel, jet fuel, bio-gasoline and cellulosic materials such as pharmacueticals, cosmetics, plastics and green packaging.  If that is the case, there is some export potential as well.   This would be an advantage.

Algae may be suited to Haiti.  The land is degraded but that doesn't mean a thing when it comes to algae.  Tapping the ocean for fuel and food is attractive.   Algae is renewable, doesn't pollute is and inexpensive compared to oil.

Now here is why it would be problematic.  Haiti has a long tradition of agriculture in Haiti but not a tradition of aquaculture.  There are only a handfull of fisheries and most of them are small.  The only low technology method (it seems) for growing algae is ponds.  
I hope someone will correct me if I am wrong, but I found no examples of algae being used as a biofuel in Haiti.  However, there are numerous pilot projects of jatropha.  If jatropha proves a success, there may be opportunities for algae later on down the road.  It seems Jatropha have to lead the way.  However, this doesn't mean we can't be thinking ahead. 
The conference will feature a number of presentations, all of which you can view here.  I was looking through the keynote addess and it was interested to see the potential demand that could be met through algae in the United States and abroad.   Several years ago it would have been considered too expensive.  Now it is a great deal.

For more information, check out AE Biofuels, National Renewable Energy Labs,  the Biofuel Review, the DOE Biomass Program, the National Biodiesel Board, the Environmental Protection Agency, and Biofuel Capital Partners.  If you know of other useful resources, please post them in comments.
Click here to register for the event.   And if you attend, we would be happy to post a readout.  
Thanks!
Bryan