AIDG Creates Contest to Promote Biofuels in Northern Haiti
Posted on:

17 February 2009

By:

Bryan Schaaf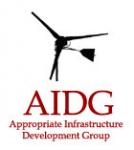 The Appropriate Infrastructure Development Group (AIDG) has released a "Call for Applications" for its first business plan competition in Haiti, Konkou Biznis Ayiti. The contest's theme is the commercialization of biogas in Northern Haiti.  The contest winner will receive up to $50,000 in financial support from AIDG, and training on both biogas sytems and enteprise management.  The contest deadline is March 6th, 2009.  Applicants must be Haitian citizens.  The offical press release is copied below.

FOR IMMEDIATE RELEASE
Contact: Catherine Lainé, 800-401-3860 x703, claine@aidg.org 
Summary: AIDG is Sponsoring a Business Plan Competition to Promote Biogas Development in Northern Haiti US$50,000 in grants and early-stage financing is available for the winning proposal.
The Appropriate Infrastructure Development Group (AIDG), a technology R&D and small business development non-profit, is calling for innovative and dynamic ideas for its 1st business plan competition in Northern Haiti, KonKou Biznis Ayiti. The purpose of the competition is to help smart and passionate Haitian entrepreneurs solve some of the most pressing issues facing Haiti today.
This year's contest focuses on biogas, a form of renewable energy that can hold an important place in the sustainable development of Haiti. This methane-rich carbon neutral biofuel can be substituted for charcoal, propane, kerosene and other combustible fuels for the purposes of cooking, heating or even electricity generation. The by-product of its production is a nutrient rich liquid fertilizer that can significantly increase yields of certain crops.
The team with the most promising idea for commercializing biogas in Northern Haiti will receive US$50,000 in grants and early-stage business financing for implementation over 2 years. In addition to the cash awards, the winning team with receive technical training on a number of biogas systems as well as training on the best practices of enterprise management.
Applications are accepted until March 6th. Five finalists will be announced March 16th and will compete in Cap Haitien for the grand prize March 29 - April 4. To learn more about the business plan competition or to apply, visit http://konkoubiznisayiti.com/ 
Key Contest Dates 
(1) March 6, 2009: Deadline for submission of all business plans 
(2) March 16, 2009: 5 Finalists announced.
(3) March 29 - April 4, 2009: Finalists compete in Cap Haitien, Haiti for the grand prize.
(4) April 14, 2009: Winner/winning team announced.
AIDG (http://www.aidg.org ), founded in 2005, is focused on small and medium enterprise development to bring renewable energy, sanitation and water to underserved communities.